Trust. Honesty. Integrity.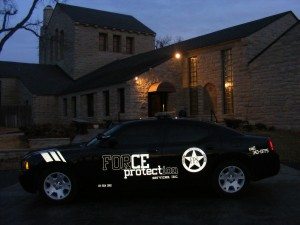 In 2002, brothers Dave and Tony founded Force Protection Services, Inc., with the goal of providing clients with the most trusted security services in Oklahoma. A few short months later, Dave was deployed to Afghanistan to serve his country. As Dave was leaving, Tony obtained FPS' first contract. Tony promised Dave he would grow the company and have a job waiting for him when he returned.
14 Months Later
By the time Dave completed his term, the FPS' phone line was buzzing with new clients. Word of mouth had established FPS' reputation for professional security services, and over the next year Dave and Anthony worked to build the company together.
On July 4th, 2006, David Lowell Glenn passed away. To maintain and ensure a stable business model as well as a successful future, Tony asked wife DeAnna to leave her then career at the time to come on board and serve as the Vice President of FPS. Today, operations continue to remain strong and flourish thanks to positive leadership.
Core Values
While things would never be the same, owner's Tony and DeAnna Lutz and their team worked relentlessly to build the business Dave was proud of. Defined by a set of core values – trust, honesty, integrity, leadership, teamwork and synergy – the FPS name stands strong today.
FPS employees are hand-selected for their skill sets, principles and professionalism. Bound to the highest standards and equipped with the latest technologies, this remarkable team works closely with local law enforcement to fulfill contractual commitments.
Meet Tony and DeAnna
Coming Soon
Contact Us
Get in touch with the FPS team by sending a message or calling 918-343-0377.
---
The information displayed on this website is for marketing and informative purposes only. Force Protection Services, Inc. is not legally responsible for the actions of individuals based on the advice and tips provided on the site or blog.