Armed Patrol Officers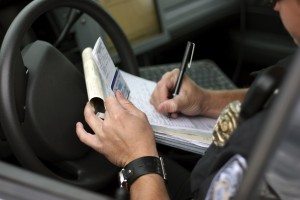 Force Protection Services' armed patrol cars provide a formidable security presence. The visual effect of a security vehicle deters many would-be criminals.
All patrol officers dress in a standard-issued Class A uniform for consistent professionalism. Officers patrol your property, check the perimeter, and deter, address and report suspicious activity. Enforcing curfew and detaining suspecting persons is also within our realm of expertise.
We maintain a fleet of marked black Dodge Chargers, all 2009 or newer. All vehicles are marked with company logo and unit number and are equipped with GPS tracking to ensure officer responsibility and client satisfaction. We utilize detailed GPS reports verifying the patrol unit as well as the date and time of arrival and departure.
FPS' Armed Patrol Thwarts Drug Deal
Hire an Armed Patrol Today
Get in touch through the web form or call us at 918-343-0377.
---
The information displayed on this website is for marketing and informative purposes only. Force Protection Services, Inc. is not legally responsible for the actions of individuals based on the advice and tips provided on the site or blog.